appfour is a privately held startup founded in June 2012 by Hans Kratz and Dennis Strein, located in Karlsruhe, Germany. We believe that mobile devices are the future of personal computing. Our mission is to leverage mobile learning to enable people to realize their potential to the fullest.

Partners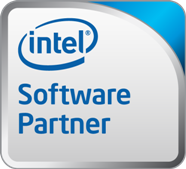 appfour is a Premier Elite Partner of Intel.

Company
appfour GmbH
Marie-Juchacz-Str 7
76137 Karlsruhe
Germany
ide4android@googlemail.com
phone: +49 721 47009170
fax: +49 721 47009171

Legal information
Managing directors: Hans Kratz, Dennis Strein
Court of Registration (Registergericht): Amtsgericht Mannheim
Registration Number (Registernummer): HRB 714684
VAT ID Number Germany (Umsatzsteuer-Identifikationsnummer gemäß § 27 a Umsatzsteuergesetz): DE283923892
Haftungshinweis: Trotz sorgfältiger inhaltlicher Kontrolle übernehmen wir keine Haftung für die Inhalte externer Links. Für den Inhalt der verlinkten Seiten sind ausschließlich deren Betreiber verantwortlich.
Disclaimer: This Website may contain links to external websites. appfour is not responsible for the content presented by external websites, which you use at your own risk. The providers of these external websites are solely responsible for the content presented by these websites.