Learning Game Development With AIDE
AIDE v2.6 introduces a new interactive course for learning game development. It covers the basics, scene setup, rendering game scenes with images and textures, movement, physics and user interaction. We plan to add more lessons in the future.
The library used is libgdx. A popular library used by many independant game developers.
Screenshots
Game development course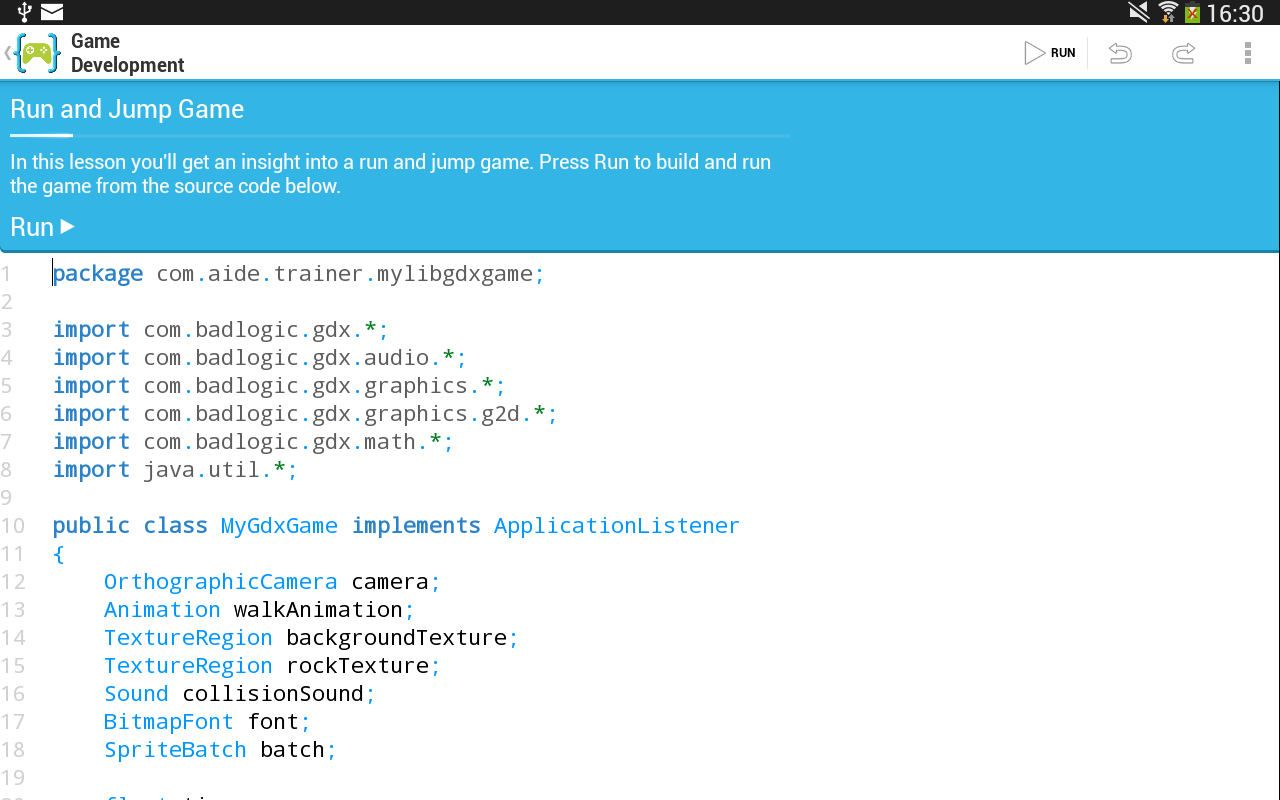 Sample game